New Homes
Your New Home Experience with Doering Building Group
Building it better since 1983
Owning a brand new home is a wonderful achievement.  Doering Building Group will help you experience the feeling of accomplishment and the fulfillment of a dream as they custom build your dream home.
Doering Homes has been working with families for nearly thirty years to build homes that match their needs and exceed their expectations.
 DREAM – FOCUS – CHOOSE – MOVE IN – ENJOY
DREAM
Dreaming:  Doering Homes is proud to build unique homes for all of our purchasers.  We understand that everyone's needs are different.  We have a team of professional and experienced designers, trades and suppliers that will guide you through each step of the design process to ensure your new home meets and exceeds your expectations.
With Doering Homes you have the opportunity to personalize your home with unique features and details that convey your personality….
Imagine:  A perfect place for family and friends to enjoy and gather.  A new home presents a tremendous opportunity to improve the way you live and the quality of your life.  Consider what you want most in a new home.  You could be seeking a bigger space or want the most modern and energy efficient conveniences and features available.  Our experienced designers can assist you in prioritizing your new home needs.
FOCUS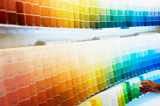 Create:  Create your home, Your Way. Incorporating your favorite features and conveniences into your home will only increase your satisfaction and enjoyment.  With Doering Homes you have the opportunity to personalize your home with unique features and details that convey your personality while also providing comfort and style. (link to "tips & trends" page)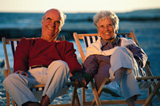 Lifestyle: There are many aspects to your daily life; work, entertaining, recreation, hobbies.  As you search for a new home, you'll want to consider how a home fits your life.  Do you have space to host holidays and parties?  Do you have room for overnight guests and family?  Is there storage space?  Do you need a home office or craft area?
CHOOSE
Location:  A great location makes every day life easier.  Are you conveniently close to grocery shopping, recreation, friends, family and all of the things you want nearby?  The Okanagan Valley is a beautiful location…does your new home provide the space or the view you are looking to enjoy?  We want our clients to live in communities that better suit their lifestyle.
Click here for things to do in Coldstream British Columbia including maps.
Kalamalka Lake Info – Wiki
link to "new Home checklist" page
The Special Touches: You've already created your "must have" features.   Now its time to treat yourself to items on your wish list.  These are the selections that make your house unique and add to the overall enjoyment of your new home.
A gourmet kitchen if you love to cook,
A spacious spa en-suite to pamper yourself,
A spacious great room to entertain friends and family, or
A unique feature wall to showcase your favorite artwork.
These choices can make your life easier, more relaxing and enjoyable and they enable you to put your signature on your home.
CUSTOM BUILT DREAM HOMES
Customer Satisfaction:  Better Value.  From walking into our model home to the day we hand you your keys and long after, we strive to make the entire experience as easy and enjoyable as possible.  Our excellent customer service is due to our strong belief that communication and teamwork are essential to building a home.
From our experienced sales team, to the designers of our floor plans, to the superintendent who manages the construction of your home, everyone strives to to provide our customers with incomparable service and to build each home as if it were their own.
ENJOY
Peace of Mind:  Exceptional Customer care.  Any builder can claim integrity, but we have a 29 year reputation to back it up.  The home we build for you will be exceptionally solid and reliable, providing lasting value and peace of mind.  Home buyers know we will deliver a home that they envisioned, with all the qualities that are the hallmarks of Doering and backed by a comprehensive warranty.

Superior Quality: – As a winner of Builder of the Year, we have established a standard of excellence unmatched by most other home builders.  We look forward to creating beautiful family homes for generations to come.  We continually strive to make your home the best it can be.